What does a VFX Supervisor do?

As a VFX Supervisor it's my responsibility to navigate the VFX crew through the show's technical and artistic challenges, with the goal of meeting or exceeding our client's vision and delivering world class visual effects.
How many years have you been working in VFX?
I started my career in 2003 at C.O.R.E. Feature Animation on a movie for Walt Disney called The Wild. It was directed by Steve "Spaz" Williams, who happens to be one of the VFX pioneers behind Jurassic Park and Terminator 2.
What inspired you to get into VFX?
I can't point to one singular film that has inspired me to get into VFX work. Blade Runner, Jurassic Park, Terminator 2 and the original Star Wars trilogy were all truly inspirational VFX films. I suppose what really drew me into working in visual effects was the feeling of the endless potential this filmmaking technique had. The thought of pioneering new things audiences had not yet seen was very exciting.
Can you talk us through a few of your career highlights?
I've been lucky enough to work with many of the film directors that inspired me as a child, and even as a working adult. I have had the opportunity to work on films directed by James Cameron and Steven Spielberg. Also modern pioneers like Peter Jackson, J.J. Abrams, Jon Favreau, Colin Trevorrow, Joe and Anthony Russo. Each one of these projects helped me grow as a professional and I tried to sponge up as much knowledge as I could from these amazingly talented filmmakers.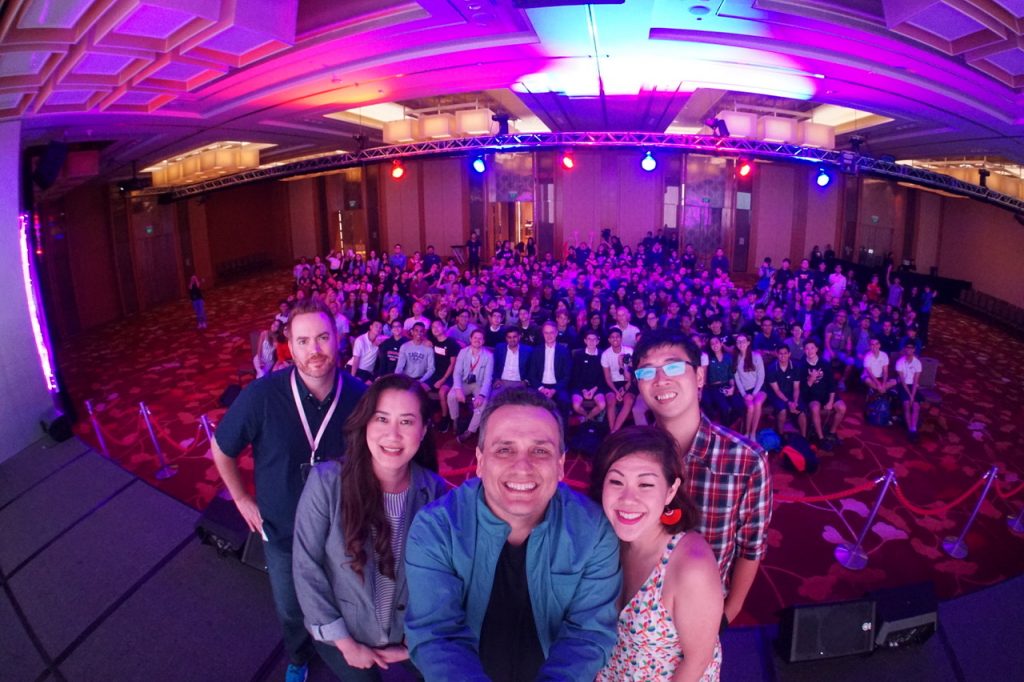 Most memorable sequence you worked on?
It's a bit hard to pick one…so I have a few:
The "Riddles in the Dark" sequence for The Hobbit: An Unexpected Journey was an opportunity to both upgrade and bring Gollum back to life. I was a massive fan of the original book as a kid. Gollum as a character fascinated me with his bi-polar personality. I enjoyed perfecting his look, lighting, integration and we did our best to preserve Andy Serkis' facial and body performance.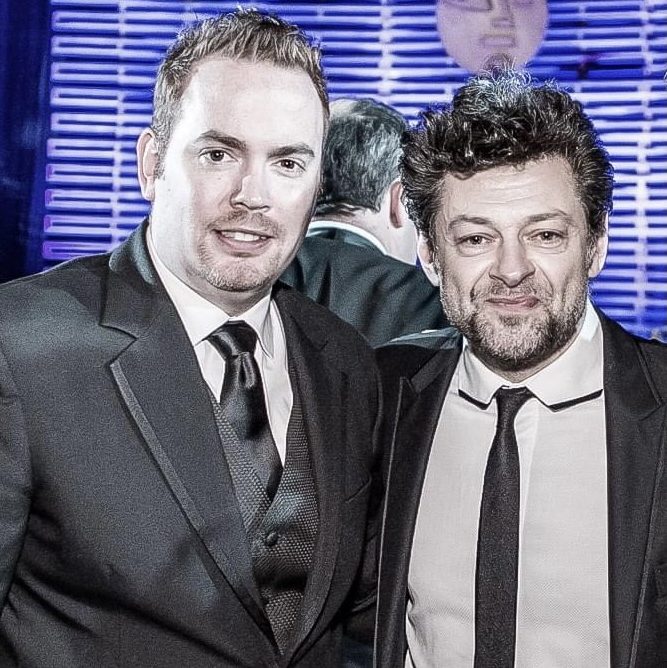 The "Flight of the Valkyries" sequence in Kong Skull: Island.
Such a bonkers project. Loaded with explosions and non-stop action as audiences are reintroduced to KONG in an epic way. It was a very satisfying creative process led by VFX Supervisor Jeff White.
The "Dead Drop" sequence in Star Wars Episode 9: The Rise of Skywalker.
Tie fighters and the Millennium Falcon in a high-paced chase sequence, down very detailed ice corridors, was a childhood dream come true. Collaborating with Sr. VFX supervisor Roger Guyett was an amazing experience. I learned a lot.
The "Krayt Dragon" sequence in The Mandalorian: Season 2: The Marshal.
Very technically challenging to pull off. A large creature turning up huge volumes of dust sand and spewing acid. Such a large volume of work on a short schedule and done all while working remotely was very hard, but the results turned out quite well. It was a personal career goal to collaborate with Sr. VFX Supervisor John Knoll on this project.
The" Golden Gate Bridge" sequence – Rise of the Planet of the Apes
This sequence was my first big VFX supervisory role in my career. Loaded with a lot of technical challenges it was an amazing effort from everyone involved. Even our crowd apes had full sets of fur to render. It took a tremendous amount of rendering power and personal dedication to get that sequence through.
What is your favorite part of the job?
I really enjoy the collaboration between myself and the artists and working on trying to problem-solve shots, including shot approach and technology. It's important to highlight that the visual effects process takes a huge team effort. I'm fortunate to be able to represent the crew before clients or other internal supervisors, but it's the whole team that gets the work done. To be surrounded by so many talented and dedicated artists who truly love their jobs is exceedingly rare. I can't imagine having another career.
Favorite movie of all time?
So hard. Let's break it into categories:
CG Animated Feature: The Incredibles
2D Animated Feature: Aladdin
SciFi Film: Star Wars: The Empire Strikes Back (Episode V)
Drama: The Shawshank Redemption, Schindler's List
If you hadn't become a VFX supervisor you would be working as?
Visual effects for me wasn't at all on my initial career path. I actually wanted to be IN movies as an actor. I attended high school at Victoria School for the Arts in Edmonton, Canada to develop my acting skills. In addition to theatre, I became involved in television arts, learning how to do offline editing, on location camera work, lighting and getting a basic understanding of how broadcast news operated. I soon found myself more interested in what went on behind the camera, rather than in front of it.
Do you have any skills that your co-workers might not know about?
I play a bit of guitar. I also build and paint plastic model kits with my kids on rainy days.
Best advice you can give to someone who wants to become a VFX supervisor?
Learn from your mistakes. Be humble. Listen and ask relevant questions. Be inclusive. Collaborate and engage with others. Learn how to speak comfortably with people. Have confidence in yourself and your abilities. Maintain a positive outlook and try not to get too stressed!