The Television Academy announced its winners for the 73rd Annual Primetime Creative Arts Emmy® Awards over the weekend, celebrating a diverse group of talent from across television. ILM's creative teams were honored with an award for Outstanding Special Visual Effects in a Season or a Movie for The Mandalorian, alongside nominations for their contributions on The Boys, WandaVision, and The Falcon and the Winter Soldier. This is the second year in a row that the hit Lucasfilm series has received the Emmy Award for Special Visual Effects, a testament to the groundbreaking work that the show is known for.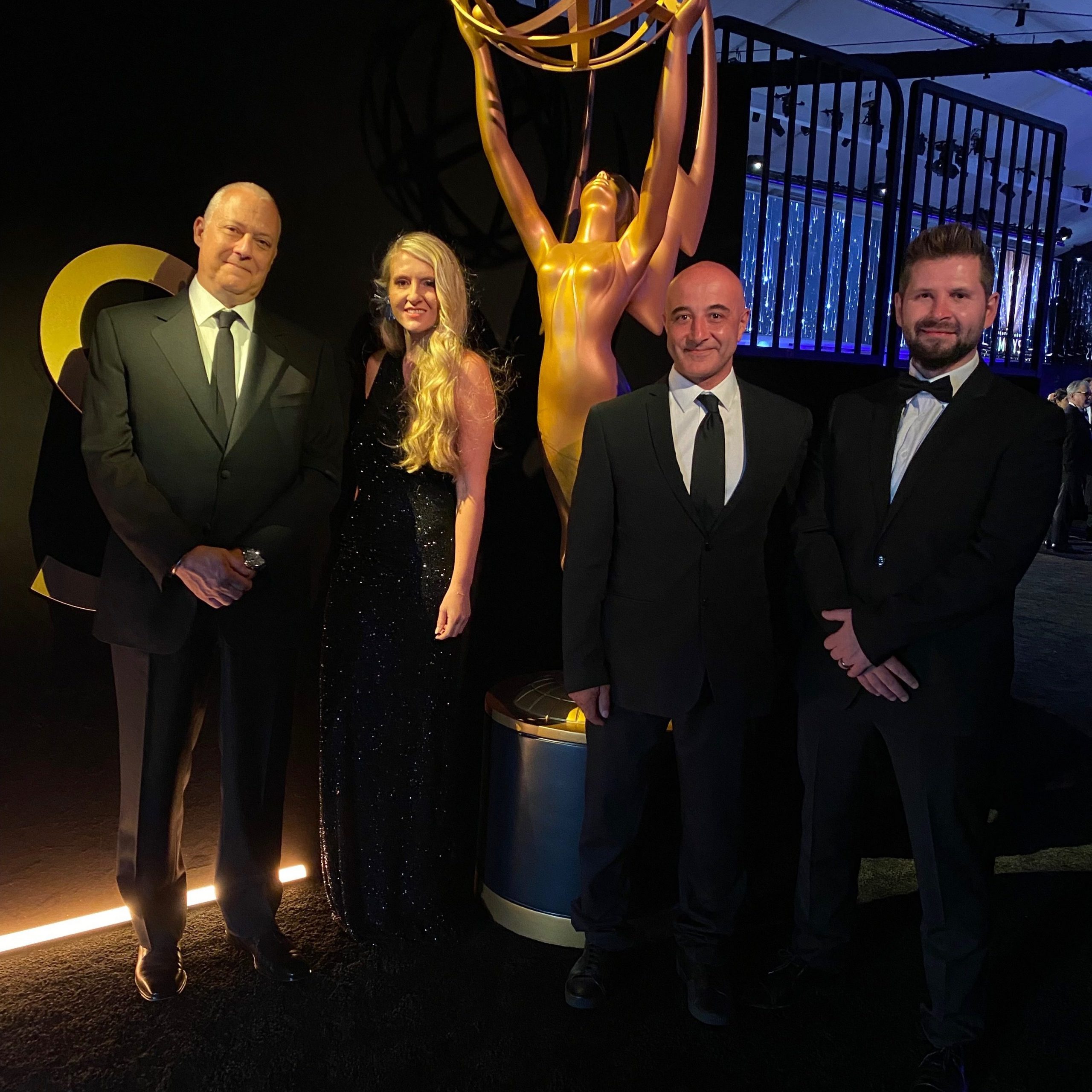 The visual effects team representing this win, included: Joe Bauer, Richard Bluff, Abbigail Keller, Hal Hickel, Roy K. Cancino, John Knoll, Enrico Damm, John Rosengrant, and Joseph Kasparian. Special recognition is also in order for ILM Producer Stacy Bissell, ILM Animation Supervisor Paul Kavanagh, and the entire StageCraft team for their incredible contributions.
Richard Bluff, Visual Effects Supervisor on The Mandalorian, added, "I want to take this opportunity on behalf of the visual effects team to congratulate all the artists, production, and the technical support staff who contributed to the Visual and Special Effects on season two of The Mandalorian. We continue to be in awe of the spectacular work and the effortless partnerships we enjoy with all of our vendor partners. The time and effort invested in the visuals by ILM, Hybride, Image Engine, Important Looking Pirates, Ghost VFX, Lola, Stereo D, Tippett Studios, Base FX, Raynault, Virtuous, and Yannix has been exceptional and this recognition is fully deserved. Everyone associated with the show couldn't be happier or more grateful for what we all achieved together."
In addition, The Mandalorian was also recognized with Emmys in the following categories: Sound Mixing, Cinematography, Prosthetic Makeup, Stunt Coordination, Stunt Performance, and Music Composition.
The 73rd Emmy Awards will be hosted by Cedric the Entertainer at L.A. Live in Downtown Los Angeles, California. Executive Producers Reginald Hudlin and Ian Stewart and Director Hamish Hamilton have been selected to helm the show for production companies Done+Dusted and Hudlin Entertainment. Highlights from the 73rd Annual Creative Arts Emmy Awards will be broadcast on Saturday, Sept. 18 (8:00 PM ET/PT) on FXX. The 73rd Primetime Emmy Awards will be broadcast live on Sunday, Sept. 19 (5:00-8:00 PM, PST) on the CBS Television Network, and as well as streaming live and on-demand on Paramount+.