In a new "Behind the Magic" video released on YouTube and Instagram, enjoy a glimpse behind the virtual production of NBC Sports' Sunday Night Football show opening, featuring country music star Carrie Underwood.
"This was yet another successful demonstration of the end-to-end services available through ILM's virtual production platform, 'StageCraft™'," says Chris Bannister, Executive Producer of Virtual Production at Industrial Light & Magic. "Partnering with the creative team from art concept all the way through principal photography, we were able to offer both the creative resources and real-world virtual production experience that maximized the scope and results for the project in a way that only ILM StageCraft can deliver."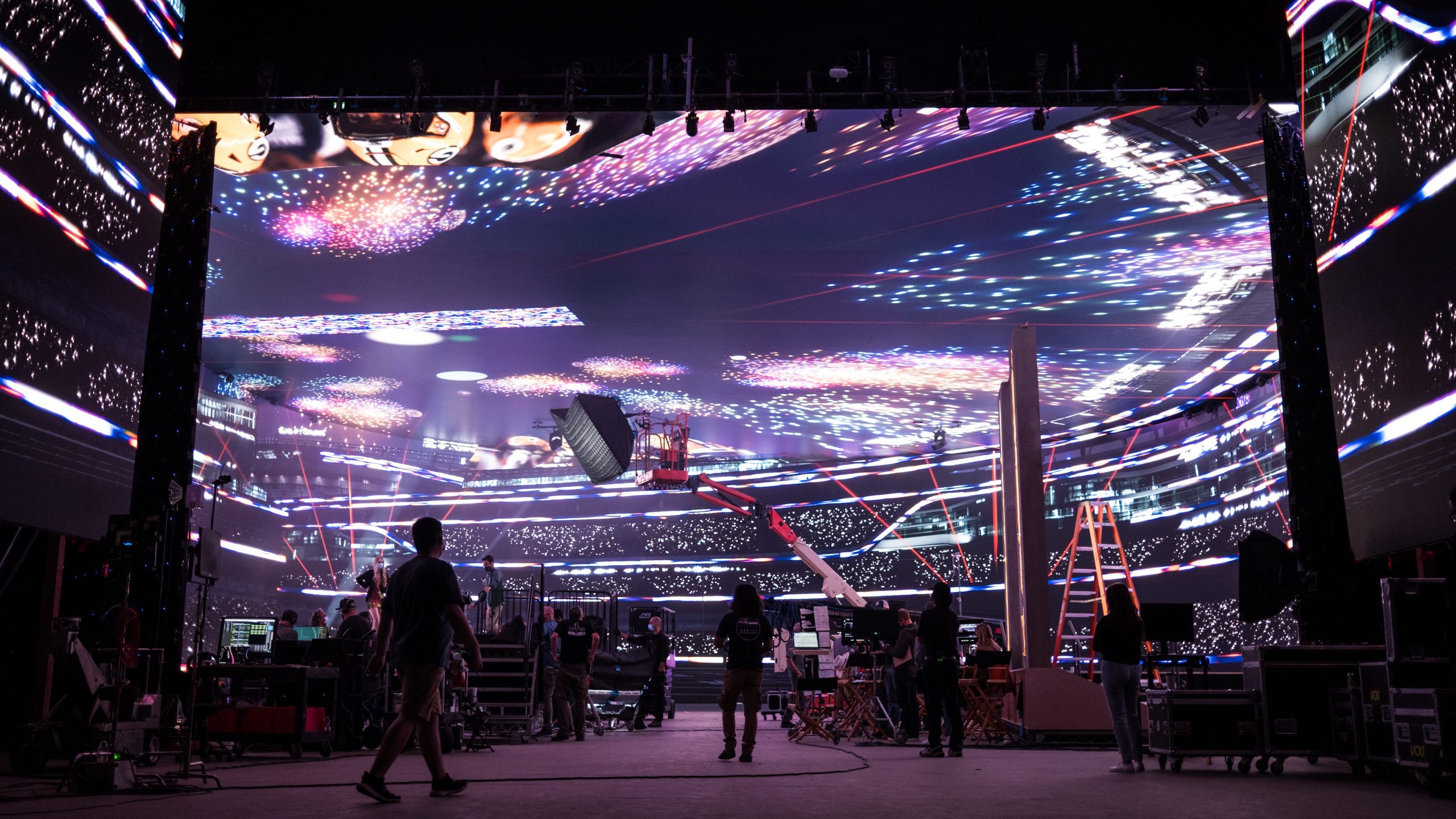 The show opening is the key introduction each week to NBC's flagship sports broadcast, and each year the creative team at NBC looks for innovative ways to top itself. 2021 was no exception, as they ideated ways to push the boundaries beyond the green screen and inject a new layer of authenticity and integration into the opener. That's where ILM StageCraft came in.
"It was particularly important to Tripp Dixon and his creative team at NBC Sports to celebrate NFL fans coming back together," notes Jonathan Howard, Associate Virtual Production Manager at ILM. "This unique opportunity allowed ILM to showcase both the agility, and production-hardened scalability of StageCraft 2.0, evident in the team's ability to adapt the platform to the compressed schedule of a broadcast package."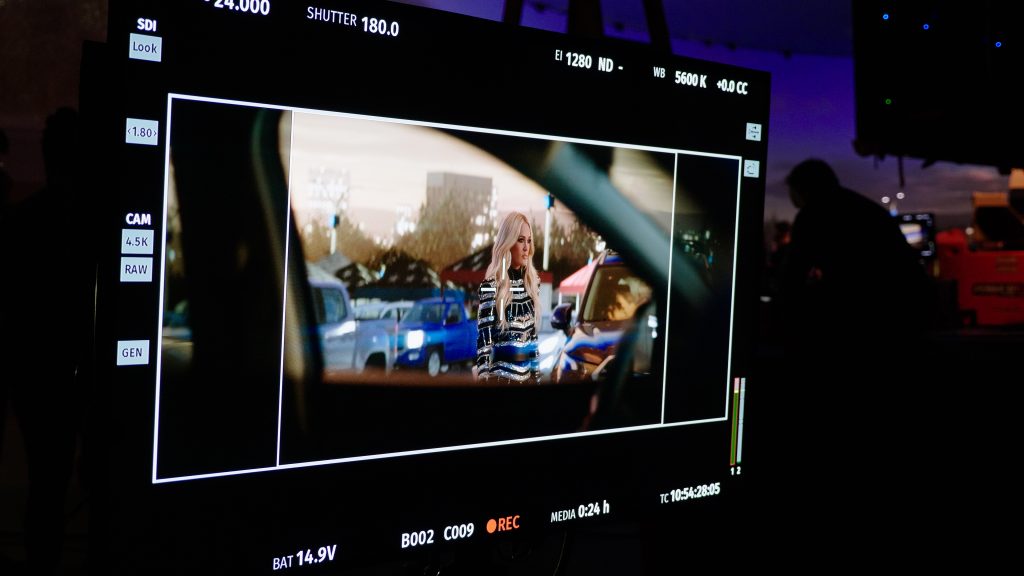 Across the entire production, ILM was able to find unique ways to match the energy and excitement that Sunday Night Football fans are used to, while also expanding upon it in distinct ways. "This was such a rare creative project for me, because I'm typically working with creatures, droids, and spaceships," said Hal Hickel, Animation Supervisor at ILM. "It was fun in that way though, because it got me out of my wheelhouse, while also allowing me to craft some exciting elements in a grounded production."
What makes StageCraft's application for the Sunday Night Football show opening different from previous applications of the technology, is that this project is designed to look both indistinguishable from the real world, and also fantastical in its execution. Hayden Landis, Visual Effects Supervisor at ILM explains, "We had some incredible streaming elements like fireworks, along with dynamic moving components that we've never used before on the volume. Between the creative and technical wizardry that the StageCraft crew conjured up on the day, and the passionate support of the NBC Sports team, I think we really created something special."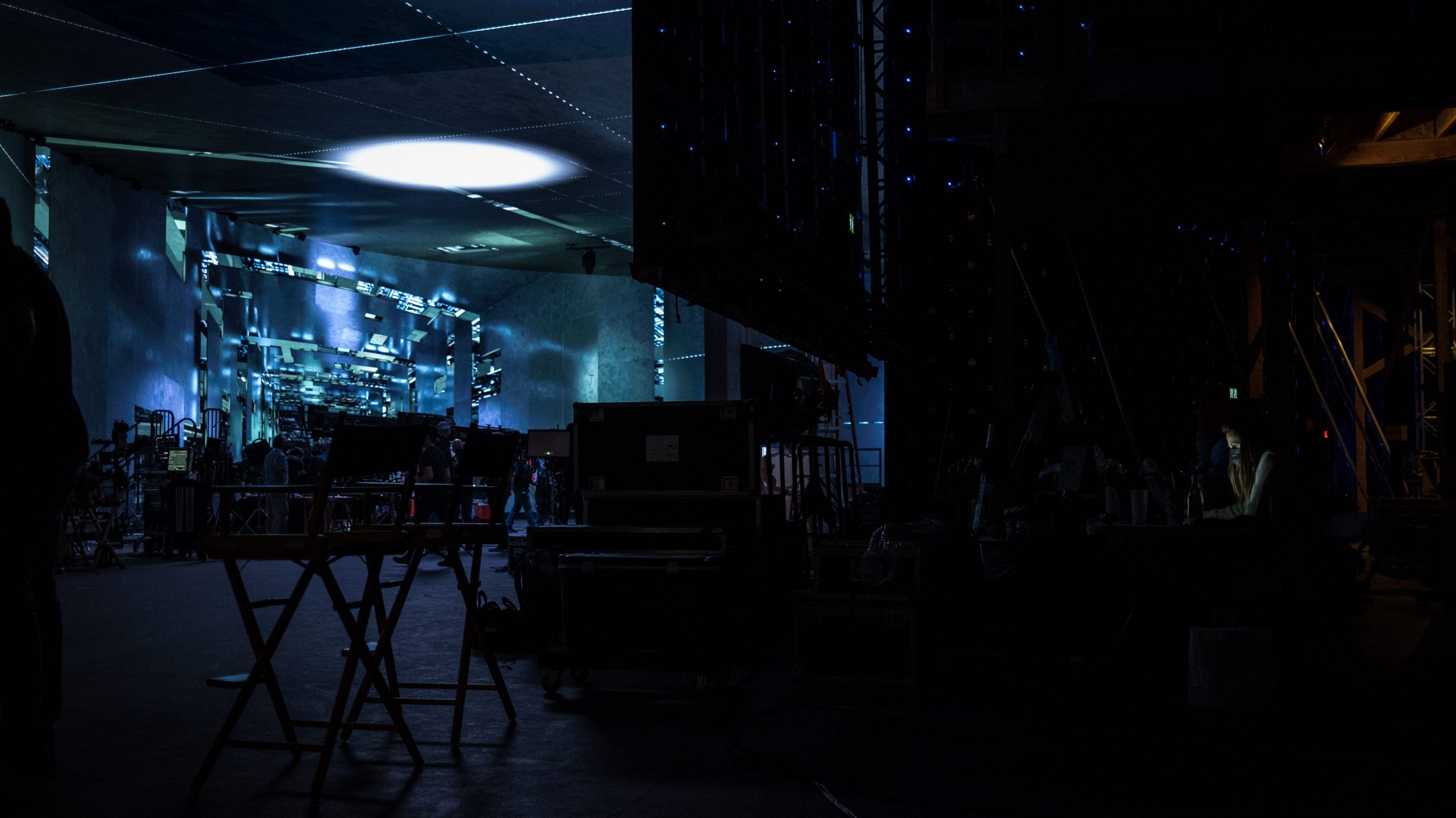 Even with all the magic happening on screen, it can be easy for viewers to miss StageCraft's sleight of hand because it is so convincing. Hal Hickel elaborates, "To let them backstage in a creative way, we came up with the idea to have Carrie enter the studio in one take, walk up onto the set, and then have the entire StageCraft Volume power-up around her. That small addition really drove home the magic of StageCraft."
Check out the "Behind the Magic" video below, and don't miss the show opening this Sunday, October 17 at 5:20pm PST on NBC as the Seattle Seahawks face off against the Pittsburgh Steelers.
Behind the Magic – Sunday Night Football