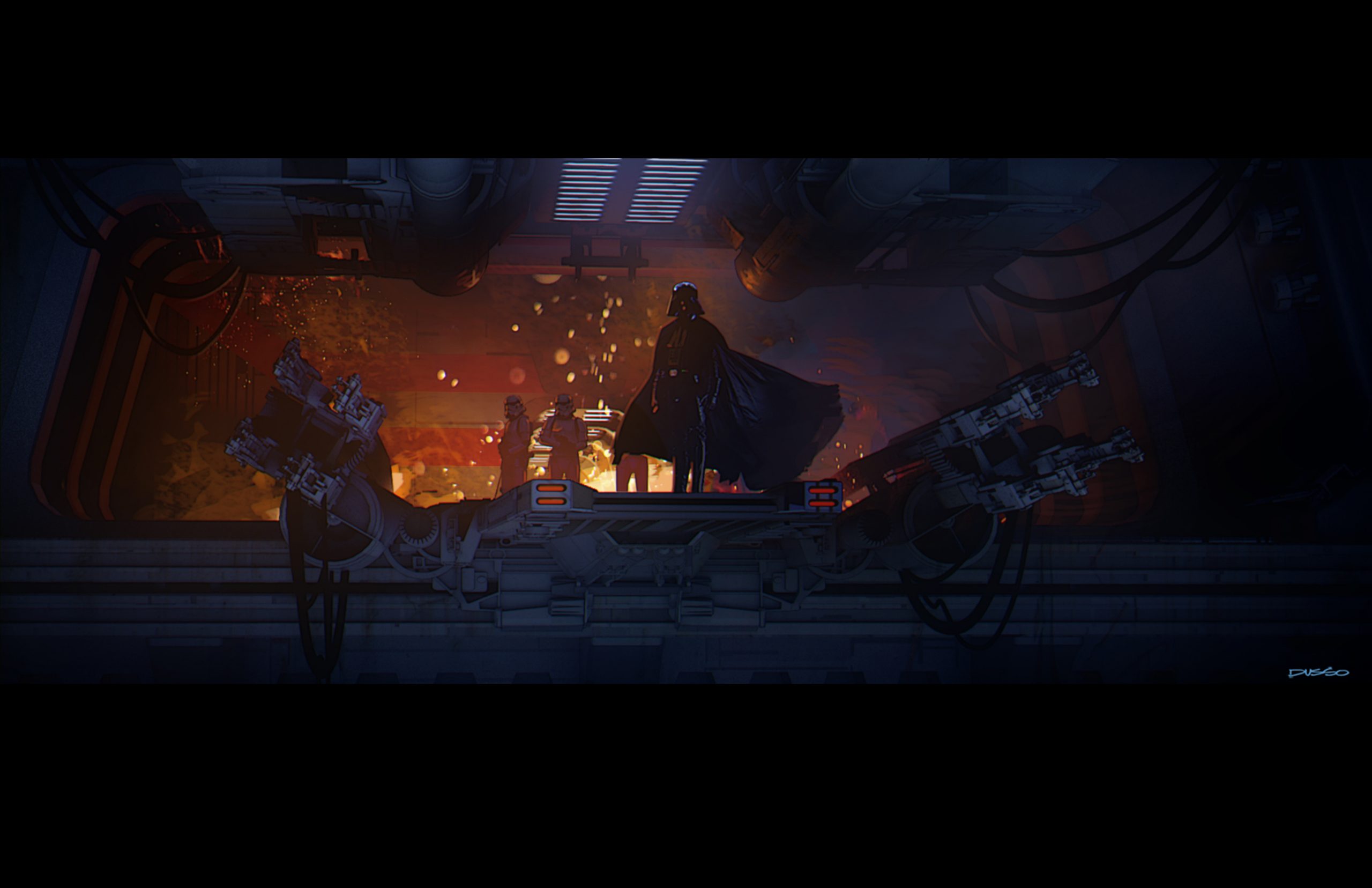 POST VISUAL DEVELOPMENT IN ROGUE ONE: A STAR WARS STORY
AN OVERVIEW OF THE ILM ART DEPARTMENT IN POST-PRODUCTION
Movie fans know the term concept art as one of the earliest stages of filmmaking. Directors and writers collaborate with the ILM Art Department to visualize story beats, characters, design creatures, vehicles, and define a film's tone and mood. But, even after the cameras have rolled, the ILM Art Department plays a critical role in finishing the film.
John Knoll, ILM's Chief Creative Officer and Executive Producer of Rogue One, said it best, "What we do is art. It should be no surprise art direction and design are things we do throughout production and post. Strong support from the ILM Art Department is critical to the success of the film."
Rogue One's Senior VFX Art Director, Yanick Dusseault, describes the role of the ILM Art Department in Post Visual Development below:
Much of the work in Post Visual Development is pure design. We design digital environments and sets, we alter designs from pre-production, we create ships, weapons, and creatures.
Designing digital environments after plate photography allows flexibility in storytelling. For example: the Citadel sequence. The modular design and concentric circles allowed Gareth visual cheats: a character can jump huge distances geographically as needed for the plot, but the audience is not lost visually because the symmetry of the design.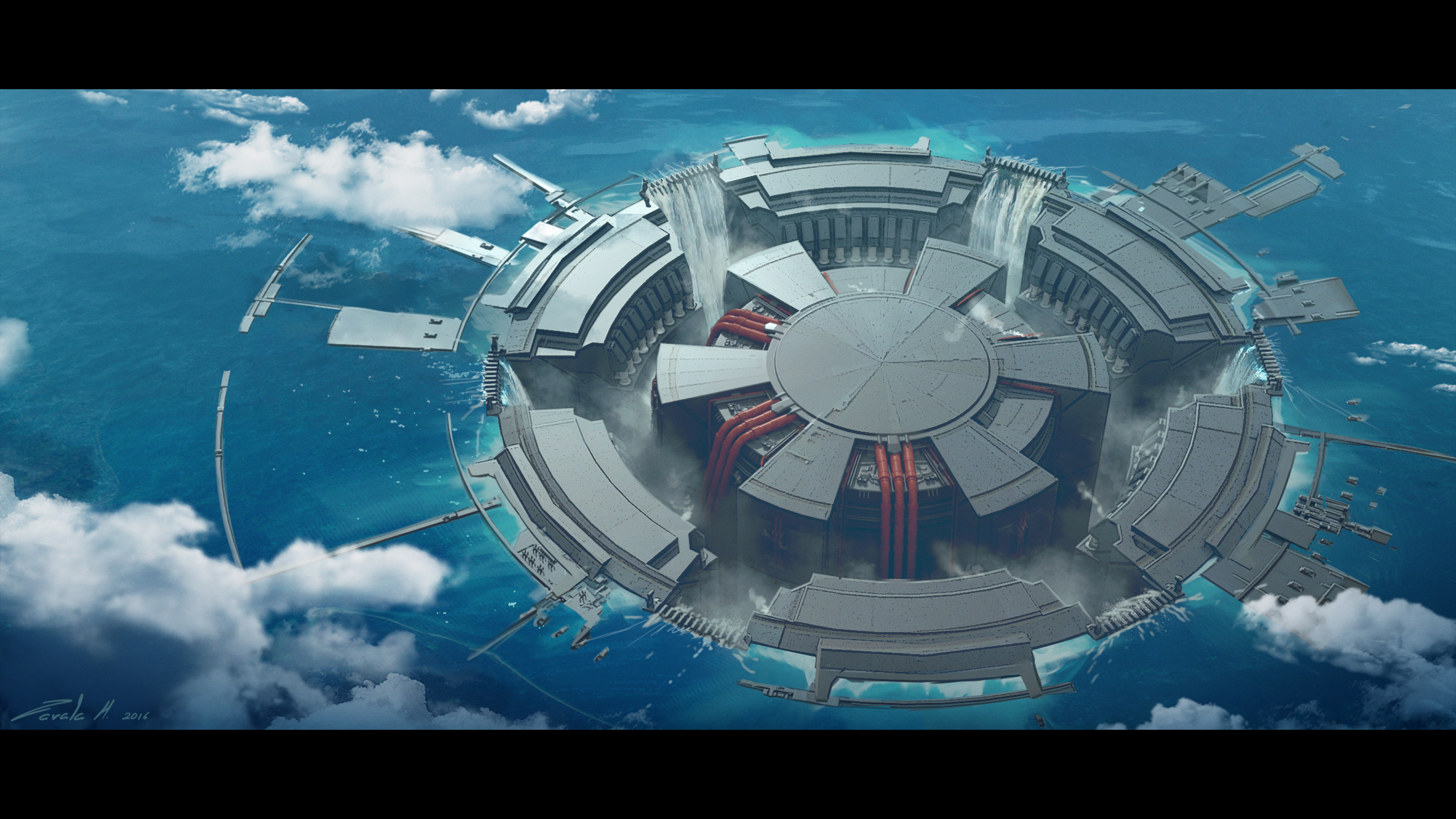 The design is also a nod to the Empire logo. (Stephen Zavala)
After designing digital environments, Gareth goes to work finding the best shot composition for the story. Once a shot is composed within the environment, we fill in the details. Panelling, piping, ventilation, control panels, landing pads, exhaust ports, nuts and bolts — we paint it all.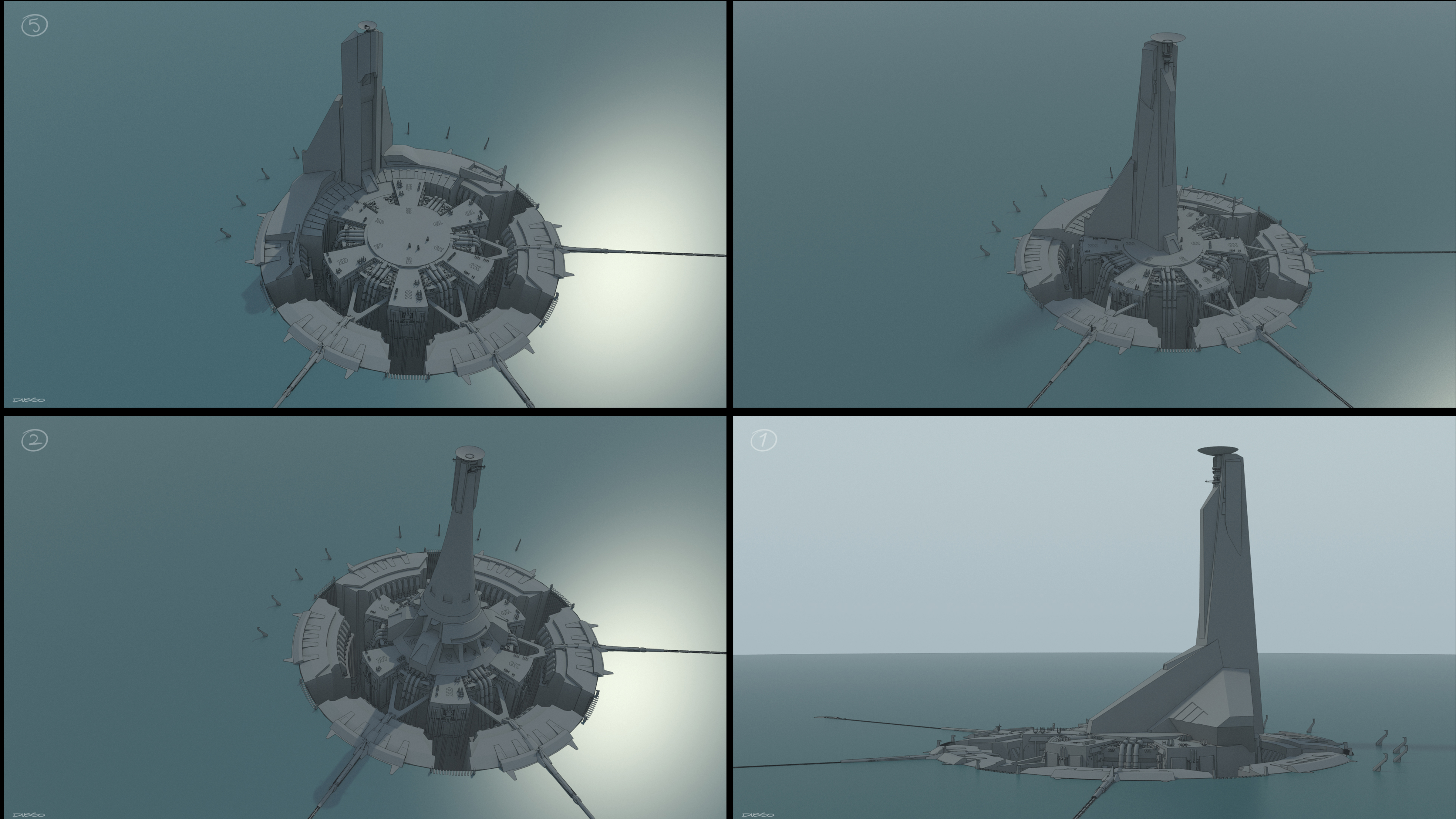 Various Citadel designs. (Yanick Dusseault)
Our most crucial role is problem solver. How does the landing gear on this ship retract? What does this droid look like after being damaged in a battle? How do TIE fighters launch from a Star Destroyer? We create visual answers.
In Rogue, the Death Star is key to the plot of the film. But, one thing never addressed in the previous Episodes is: what do the North and South poles look like? Based on a Ralph McQuarrie image, we came up with an answer.