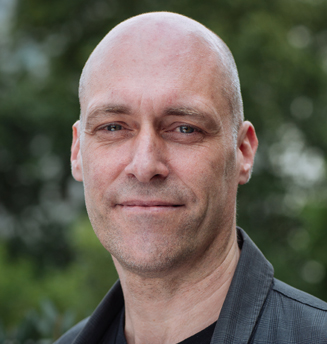 Stephen Tappin
Art Direction
ILM: London
Stephen Tappin, from the South West of England, joined Industrial Light & Magic London's Art Department as an Art Director in 2014. Whilst at ILM London, Stephen has worked on Beauty and the Beast (2017), for which he designed Cogsworth, Mrs Potts, Chip, and Lumière; Belle's sidekicks in the form of enchanted household objects. He is currently the Art Director on the upcoming film adaptation of Ready Player One.
Achieving a 1st class honours in Graphic Design and Illustration from Canterbury College of Art and Design, Stephen started his career as a freelance illustrator. He has also been a comic book illustrator for 2000AD, responsible for drawing the character 'Slaine', and an artist at a games development studio.
In more recent times, Stephen started a boutique animation studio where he evolved into the role of CG artist. It was here that he also turned his hand to directing, including working onset with film crews. He directed various television commercials and most notably a music video for the band Muse.
From here, Stephen moved into a visual effects studio where he spent two years as a Concept Artist working on Edge of Tomorrow and Dracula, before moving on to join the ILM London team.