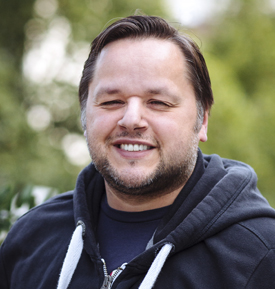 Mike Mulholland
Visual Effects Supervision
ILM: London
Mike Mulholland joined Industrial Light & Magic London in 2015 as a VFX Supervisor. As the Supervisor for the first ILM London project, he was deeply involved in building the London team.
Prior to joining ILM, Mullholland worked at Framestore for 10 years as a VFX Supervisor, Head of CG, and a CG Supervisor. Before Framestore he worked at ESC Entertainment and Cinesite UK.
Mullholland has a background in lighting, pipeline, and creature rigging, and received his BA Hons Degree from Bournemouth University in 1996.