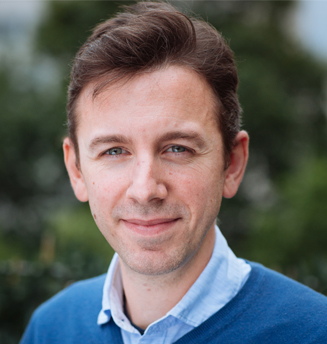 Daniele Bigi
VISUAL EFFECTS SUPERVISION
ILM: London
Daniele joined ILM's London studio in January 2015 as CG supervisor on Marvel's Ant-Man. His previous films as a CG Supervisor includes Guardians of the Galaxy and Red 2 amongst others, as well as Doctor Strange at ILM. Most recently, Daniele has completed work as the Associate Visual Effects Supervisor on Steven Spielberg's Ready Player One.
Daniele studied Industrial Design in Milan and learnt about 3D computer graphics to help design automotive products. Daniele has always been interested in films since childhood and once he realised that he could combine his passion for film with his interest in computer generated images he decided to work in the visual effects industry. Here he would combine his artistic vision with his strong technical background. He first worked for a few small studios in Italy, before moving to Aardman Animation to work in their new 3D Department and then onto Framestore and MPC.
Originally from Lake Como, in Italy, Daniele is excited about the future of Visual Effects, and looks to push every film he works on into new and uncharted territories of visual excellence. When he is not pushing the envelop in Visual Effects, Daniele enjoys spending time riding his motorbike in the sun … whenever the English weather allows.