Concept Artists Christian Alzmann, Brett Northcutt, and Stephen Todd were among the artists to receive a 2020 Concept Art Award on Saturday, September 12th. Additionally, Alzmann was honored with the LBX Concept Art Luminary Award, recognizing the impact of his work on The Child for The Mandalorian.
Check out the winning artwork alongside each honoree's reaction.
2020 LBX CONCEPT ART LUMINARY AWARD: CHARACTER, LIVE-ACTION SERIES 
The Child by Christian Alzmann 
Star Wars: The Mandalorian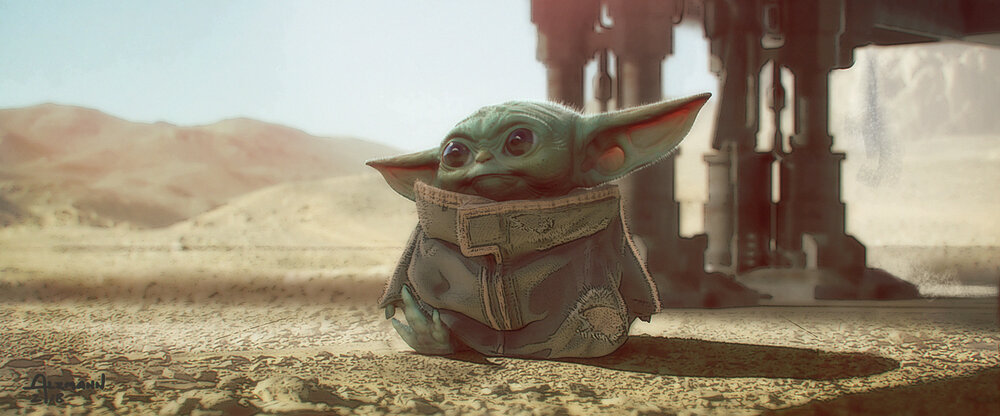 "It's very humbling to be recognized in an industry that is producing so much amazing artwork. I did not anticipate that The Child would be loved by so many and I'm so happy that he has been a bright spot for fans over the last year. I look forward to seeing more art and artists honored at The Concept Art Awards in years to come." – Christian Alzmann
ENVIRONMENT, LIVE ACTION FILM AWARD
Death Star Wreckage Duel by Brett Northcutt 
Star Wars: The Rise of Skywalker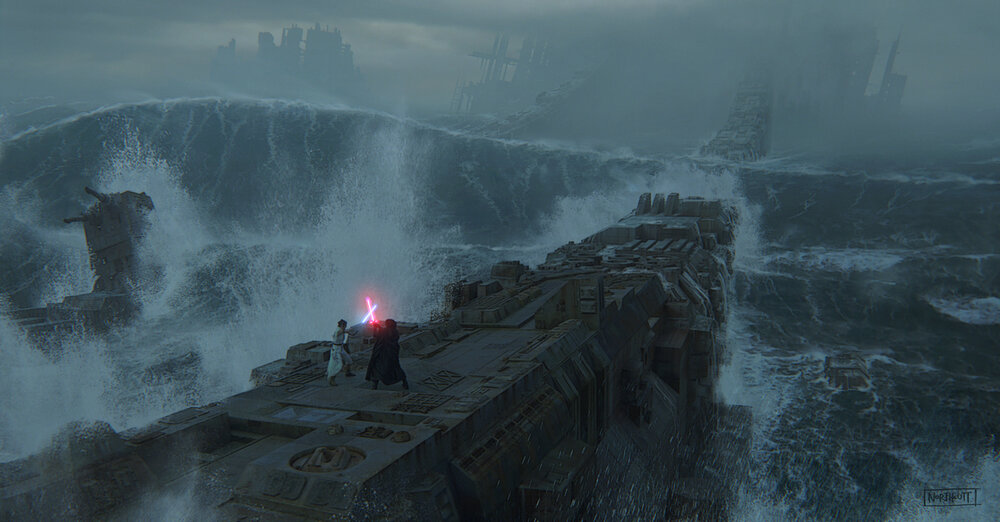 "I am humbled to have won the Live-Action Film Environment award from the Concept Art Association. I have dedicated more than half of my life to imagining environments for movies and to receive an award directly from some of the top concept artists in the industry is truly an honor." – Brett Northcutt

VR KEYFRAME AWARD
Windfall Crash by Stephen Todd 
Vader Immortal: A Star Wars VR Series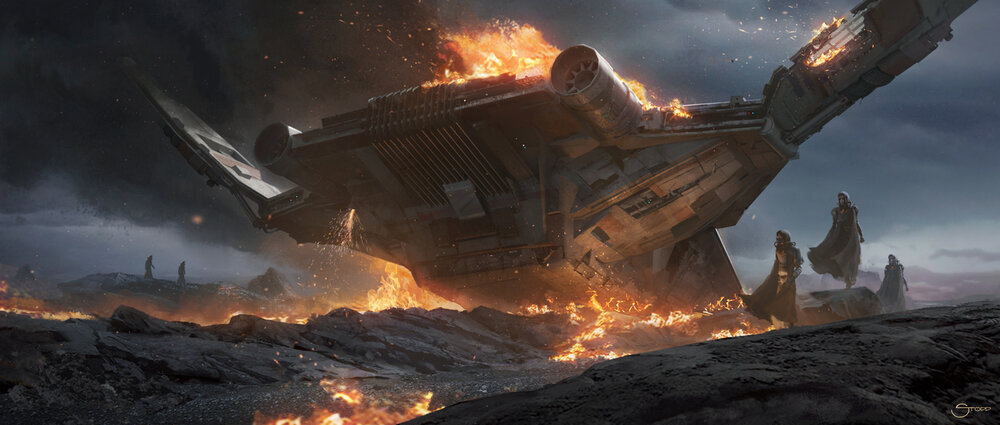 "Whoa! What an honor to even have my work voted on by my peers and judges whom I hold in high regard, let alone to receive the award. Thank you to the Concept Art Association and everyone who voted! Thank you to the ILM team who made this possible. I would not be here without all the help of my peers in the Art Department. Congrats to all the other winners!" – Stephen Todd 
Congratulations to all the 2020 Concept Art Award finalists!