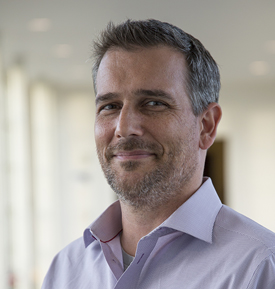 Wayne Billheimer
Production Supervision
ILM: San Francisco
Wayne Billheimer joined Industrial Light & Magic in 1999 and worked his way through the production ranks before he was promoted to Visual Effects Producer on Jon Favreau's blockbuster, Iron Man. He has served as ILM's Visual Effects Producer on four Transformers films and Darren Aronofsky's Noah. Working alongside with the ILM Visual Effects Supervisor, Billheimer communicates with the picture's Director, Producer, and Visual Effects team to create ILM's mind-bending visual effects. In 2011, Wayne was promoted to Executive Producer on The Avengers. He also assumed the role of Visual Effects Executive Producer on two of Michael Bay's recent films, Transformers: Age of Extinction and Teenage Mutant Ninja Turtles.
Prior to joining ILM, Billheimer was a freelance coordinator on several features shot in San Francisco including What Dreams May Come, James and the Giant Peach, and Flubber. Early in his career, he was an assistant to director Barry Levinson.
A Northern California native, Billheimer received a Bachelor of Arts in English at Saint Mary's College of California. He is a member of the Producer's Guild of America and serves as a member of the PGA's New Media Council.