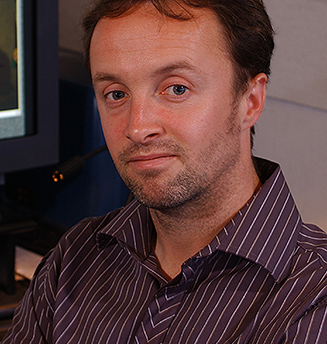 Steve Rawlins
Animation Supervision
ILM: San Francisco
Steve Rawlins, a native of South London, joined ILM's commercial department in January 1997 as a character animator. During this time he won a Clio Award for his commercial work and was an animator on numerous ads for Dodge, Canada Dry, and Sun Diamond Walnuts. Rawlins also animated "Mikey" for the Will Smith, Men in Black music video during the film's mega release in the summer of 1997.
In 1999, Rawlins moved over to the ILM features department to work on Star Wars: Episode I The Phantom Menace, animating classic characters such as Jabba the Hutt, Watto, and others. He was also the lead animator on Star Wars: Episode II Attack of the Clones, animating Dexter Jettster and several other characters including Yoda. Following his work on the Star Wars franchise, Rawlins was the lead animator responsible for bringing Dobby to life in Harry Potter and the Chamber of Secrets.
In 2008, Rawlins served as the Animation Director on Steven Spielberg's Indiana Jones and the Kingdom of the Crystal Skull, splitting his time between ILM technical teams and filling in as an Animator on a few other blockbusters including Star Trek and Avatar.