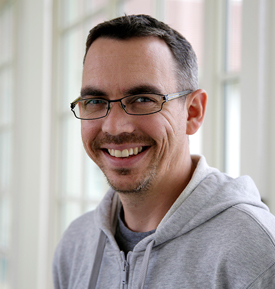 Richard Bluff
Visual Effects Supervision
ILM: San Francisco
Richard Bluff joined Industrial Light & Magic in 2003 as a Digital Matte Artist. He quickly rose through the ranks and in 2007, took on the responsibility of supervising ILM's Environments Department.
Bluff won a Visual Effects Society Award for his contribution to the massive 2012 blockbuster The Avengers. Additionally, his work as a Visual Effects Supervisor on Luc Besson's thriller, Lucy, earned him a VES award nomination.
Prior to joining ILM, Bluff spent three years as a digital artist and supervisor at Blur Studio in Venice California, where he worked on numerous projects including video game cinematics, 3D ride-films for theme park attractions, and feature films.