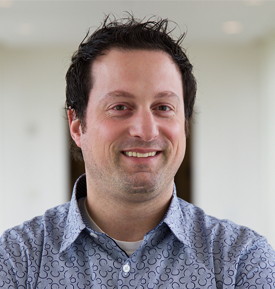 Randal Shore
Executive in Charge, ILM Vancouver
ILM: Vancouver
As Executive in Charge, Industrial Light & Magic Vancouver, Randal Shore is responsible for the overall leadership of the studio, oversees all aspects of production and continues to play a key role in managing the ongoing growth of the Canadian studio.
After a brief stint in Canadian living history documentary production for television, on both sides of the camera – Shore chose to dive into the world of visual effects production and has never looked back. Prior to joining ILM Vancouver, he held high-level positions at two other visual effects houses – The Moving Picture Company (MPC) and Prime Focus (formerly Frantic Films). At MPC, Shore was Head of Production and a member of the senior management team overseeing work on films such as Life of Pi, which was awarded the Academy Award® for Outstanding Achievement in Visual Effects in 2013. During his near ten-year period at Prime Focus/Frantic Films as Executive Producer & Producer, he oversaw the company's expansion from 45 to 150+ artists in Vancouver and work on such films as Tron Legacy and Superman Returns.
Randal is a graduate of the University of Manitoba, where he received a Bachelor of Recreation Management & Community Development as well as a former Instructor and Alumni of the Hurricane Island Outward Bound School.