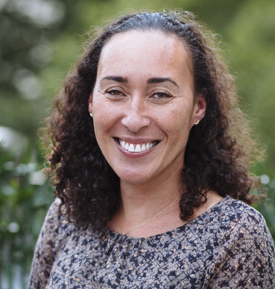 Nina Fallon
Production Supervision
ILM: London
Originally from California, Nina Fallon joined Industrial Light & Magic San Francisco in 2001 as a Production Coordinator. She worked on both Star Wars Episode 2 and 3 as well as Van Helsing and Terminator 3: Rise of the Machines.
She left ILM, and moved to Montreal to become a founding member of Rodeo FX.  It was from here in 2010 Nina took the leap to relocate to the U.K. joining Double Negative as Associate VFX Producer on the Oscar winning Inception, and then as Visual Effects Producer on John Carter, Captain America, Total Recall and Thor – The Dark world.
Nina re-joined ILM in 2014, but this time in the U.K., becoming the London studio's first Senior Producer working on the studio's debut film Avengers – Age of Ultron.  Nina's recent films at ILM London include Ant-Man, The Martian and Star Wars: The Force Awakens.