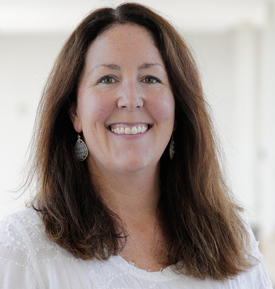 Lori Arnold
Production Supervision
ILM: San Francisco
Lori Arnold joined Industrial Light and Magic's production department in 1994, moving from Production Assistant to Producer across all areas of production – including principal photography location work, stage work, and animation-focused work for television, film and unique rides/attractions.
As a Visual Effects Producer at ILM, Arnold is responsible for managing crews, schedules, budgets, planning needs at high and detailed levels, and client relationships. Arnold's experience varies from overseeing multiple stages, miniature builds and element shoots on a show like 'Star Wars: Episode III, Revenge of the Sith', to long term project management, shot work and client collaboration on a media driven ride like 'Star Tours: The Adventure Continues'. Arnold was part of the team behind 'Pirates of the Caribbean: Dead Man's Chest', which won the Visual Effects Oscar in 2007 as well as 'Transformers: The Ride – 3D', which won a 2012 VES Award for Outstanding Visual Effects in a Special Venue Project.
Arnold is a Bay Area native. Arnold received her Bachelor's Degree in Communications from the University of California, Davis.