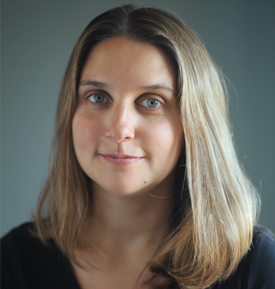 Erin Dusseault
Production Supervision
ILM: San Francisco
Erin Dusseault joined Industrial Light & Magic in 2004 and quickly worked her way up through the production ranks before she was promoted to Visual Effects Producer on Guillermo del Toro's blockbuster Pacific Rim. As a Visual Effects Producer, Erin is responsible for overall budgeting, scheduling and staffing of shows.
Working alongside the ILM Visual Effects Supervisor, Dusseault communicates directly with the film's Director, Producer and Visual Effects team to create ILM's mind-bending visual effects.
Originally from Indiana, she received a Bachelor of Arts in Journalism with a minor in Business at Indiana University Bloomington. She currently lives in Mill Valley with her husband and daughter.