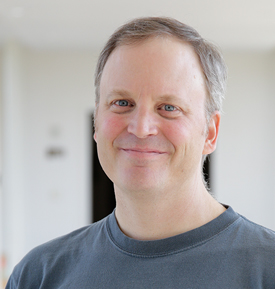 Erik Tiemens
Art Direction
ILM: San Francisco
Erik Tiemens first joined the ILM art department in 1992, and he worked on numerous film and commercial projects. After a few years, Tiemens went on to pursue his personal art, traditional painting.  He continued to consult and design on numerous films, televisions shows and theme park designs.
While at ILM, Tiemens contributed visual effects story boards to both Jurassic Park and Forrest Gump which each won Academy Awards for visual effects. Later, Tiemens served as a Concept Design Supervisor for Star Wars, Episodes II and III.  He also received an Emmy nomination for designing the opening sequence of Star Trek's Voyager television series. Tiemens rejoined the ILM Art Department in 2015 as a Concept Artist.
Tiemens studied traditional drawing and painting at Art Center College of Design, graduating with distinction in 1990.