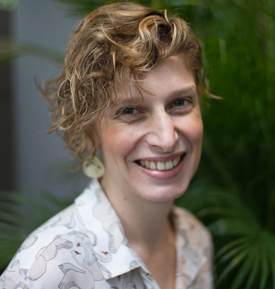 Danielle Immerman
Production Supervision
ILM: Vancouver
Danielle Immerman joined Industrial Light & Magic in 2009 as a Production Manager for 'Rango.' She is a graduate of the University of Technology, Sydney in Film Production.
As a Producer at ILM, Danielle is responsible for monitoring the budget, and working with creative teams of Supervisors and Production teams. Her daily work revolves around team building, managing expectations and supporting teams to do their best work. Some of her more involved projects have been the East meets West 'The Great Wall', 'MonsterHunt 2' and Disney's live action version of 'Aladdin.'
Danielle is from Wellington, New Zealand and she received a Masters Degree from UTS, Sydney in Film Production and an undergraduate degree in Mass Communications (film) from Macquarie University, Australia. Danielle, along with family now reside in Vancouver.