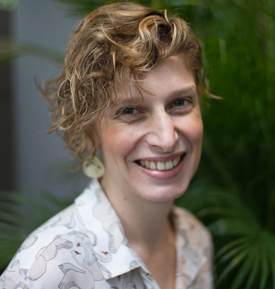 Danielle Immerman
Production Supervision
ILM: Vancouver
Danielle Immerman joined Industrial Light & Magic Singapore in 2009 as a Production Manager for the animated feature, RANGO. She is a graduate of The University of Technology (AUS). Prior to coming to ILM, she worked for 7 years at Animal Logic, primarily producing and managing in their live action VFX division.
As an Associate Producer at ILM, Danielle is responsible for monitoring assigned projects which are distributed to our Singapore Facility. Her daily work revolves around managing a team of talented Artists and Supervisors on upcoming ILM visual effects projects. A few of her more involved projects have include Rango, Transformers: Age of Extinction & Pacific Rim.
Danielle is from Wellington, New Zealand and received her undergraduate degree from Macquarie University (AUS) and post-graduate from UTS (AUS). Her husband is from Australia and she has 2 young children.