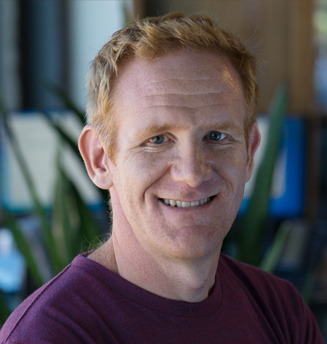 Daniel Seddon
Visual Effects Supervision
ILM: Vancouver
Daniel joined Industrial Light & Magic in 2014 as Associate Visual Effects Supervisor. After first supervising Wanda Wuhan, a theme park ride, Daniel went on to supervise The Avengers: Age of Ultron in collaboration with ILM's San Francisco Studio. Having supervised a number of other films with ILM, Daniel is now a Visual Effects Supervisor in ILM Vancouver.
As a Visual Effects Supervisor at ILM, Daniel is responsible for the quality of work from all departments and approving shots as they progress. Daniel's daily routine includes designing the approach and look of shots as well as reviewing them before presenting to the client or show supervisor.
Prior to joining ILM, Daniel has worked at Method Studios, Framestore and the BBC. He's worked in a number of capacities from TD, to Head of 3D, to Creative Director. Daniel has a strongly technical background, having developed project specific software and tools that he's presented on at the SIGGRAPH conference. Also, Daniel has earned a number of creative awards, including three Visual Effects Society Awards, for different projects throughout his career.
Daniel is from Manchester in the UK and has a Bachelor's degree in Mechanical Engineering and a Master's degree in computer graphics. He lives with his wife Wendy and young son Felix in Vancouver.