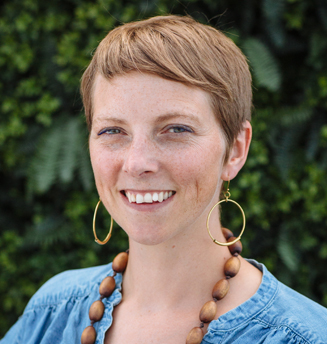 Clare Tinsley
Production Supervision
ILM: London
Clare joined the team ILM's London studio in September 2016 as the VFX Bidding Producer on Jurassic World: Fallen Kingdom, and is currently helping bid on lots of new and exciting projects for ILM. She has been working in the industry for 19 years now and brings a wealth of experience to her role.
After studying Animation at University for Creative Arts in Farnham, Clare started her career as a Runner at Double Negative before hopping around various Studios as a VFX Production Coordinator and eventually becoming a fully fledged VFX Producer on titles such as Pirates, United 93, and Planet Earth II.
Originally from Bristol, Clare is always known for her beaming smile and keeps calm even when under pressure. As well as helping to create mind-blowing visual effects, Clare is passionate about creating equally mind-blowing spreadsheets. When not in the studio, she enjoys spending time with her family in Bristol, working on her allotment and camping with friends and family. She also helps teach the elderly computer skills with the charity AGE UK, as well as holding tea parties for the elderly within her community.