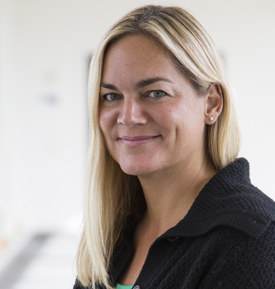 Cassandra Kaiser
Director of Human Resources
ILM: San Francisco
Cassandra Kaiser joined Industrial Light & Magic in 2006 as Senior Human Resources Manager supporting both ILM and Skywalker Sound.
Having been promoted to Director, HR Business Partner, Cassandra is responsible for human resources and recruitment globally, primarily focused on translating business strategy into organizational development, talent strategy, change management and executive coaching.
Prior to ILM, Cassandra worked for a number of notable companies including Oracle, where she served as HR Business Partner primarily focused on executive coaching, training and organizational development. Before that, Cassandra served as HR Director at E2open, a then start-up company, where she focused on HR operations and global expansion. Cassandra began her career in HR with PricewaterhouseCoopers as a member of the national HR team.
Cassandra is from Marin County, California and has a passion for skiing, hiking and photography. She studied Organizational Behavior at the University of San Francisco.