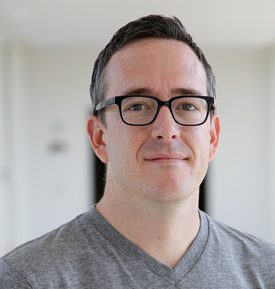 Brett Northcutt
Art Direction
ILM: San Francisco
Brett Northcutt joined ILM in September of 2001 as a digital matte artist. Prior to this, he spent 5 years as a matte artist working under former ILM alumni Craig Barron and Christopher Evans at Matte World Digital. He received a BA degree in Fine Arts and Painting from the Art Institute of Chicago and quickly put his paint brushes aside and adopting instead digital tools, which landed him his first job in the visual effects industry.
As a lead Digital Matte Artist, Northcutt is innovating the craft of matte painting and digital environment creation as well as supervising others and distributing work. Throughout his career he has contributed to the films of Martin Scorsese, George Lucas, Steven Spielberg, Michael Mann, Darren Aronofsky, Peter Weir, Robert Altman, Frank Darabont, Sam Mendes, and Ang Lee. Northcutt has been nominated for 4 Visual Effects Society awards for Outstanding Matte Painting in a Motion Picture and additionally for Outstanding Supporting Visual Effects in a Motion Picture for Jarhead.
Originally from Honolulu, Hawaii, Northcutt now resides in Marin County, California with his wife and son.