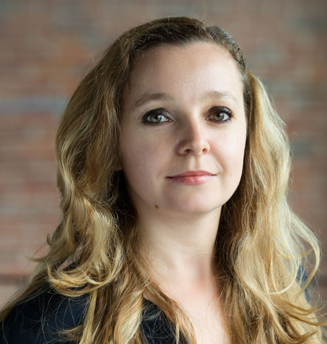 Bianca Draghici
Art Direction
ILM: Singapore
Bianca Draghici joined ILM in 2015 as a Senior VFX Concept Artist. She is a graduate of National University of Arts Bucharest's Applied Graphics program, with focus on book illustration. Prior to joining ILM she enjoyed working as an Associate Art Director in video games at Ubisoft.
Imagining and creating new worlds are her passion, several of her personal artworks have been published and awarded in books & magazines internationally, Expose 9, 10, 11 and Imagine FX. Additionally Bianca's work was exhibited at Le Musée, Paris, part of the group exhibition, Art Ludique.
As a VFX Art Director at ILM, Bianca is responsible for setting new visual identities for films, to bring and extend the Director and Production Designer's creative vision from set into VFX production and find practical solutions to creative problems. Her daily work revolves around creating dynamic artworks that illustrate various stories and scripts.
Recent productions include Valerian and the City of a Thousand Planets which she served as a VFX Art Director and has also created concept works for other projects at the studio.