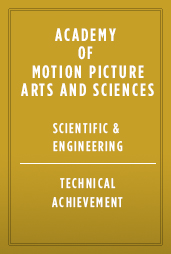 ILM Trilinear High Resolution CCD Digital Input Scanning System
In 1988, ILM, in partnership with Eastman Kodak, collaborated on the concept design and planning of a revolutionary piece of technology, a digital film scanner. Within 12 months, a production version had been constructed and in the months that followed, the system underwent continuous testing as the development team refined the system's operation with a number of hardware and software improvements.
In 1990, Die Hard II marked the first use of the scanner in a feature film. The Trilinear Scanner dramatically changed how movies are made and is widely recognized as the first input scanner with the capabilities and throughput to be an effective, production digitizing system for use in the production of feature motion pictures. When it was created there were no comparable systems on the market. It was a key component in the entry of digital intermediate processing in the film industry and has since been used as a prototype for film scanners worldwide.
Lincoln Hu and Michael Mackenzie of ILM, and Glenn Kennel and Mike Davis of Eastman Kodak were recognized for the joint development of the system.
The scanner was used on films such as Backdraft, Terminator 2: Judgment Day, Star Trek IV, Death Becomes Her, Jurassic Park, Schindlers List, Hudsucker Proxy, Forrest Gump, The Mask, Star Trek: Generations, and Disclosure among others. In 1996, the system scanned its last film — Mission: Impossible.
Academy Award® Winner
Scientific & Engineering
Lincoln Hu
Michael Mackenzie
Glenn Kennel
Mike Davis