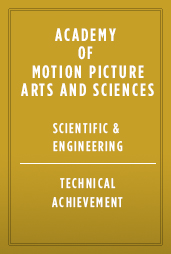 ILM Shape Sculpting System
To Cary Phillips, Nico Popravka, Philip Peterson, and Colette Mullenhoff for the architecture, development, and creation of the artist-driven interface of the ILM Shape Sculpting System.
This comprehensive system allows artists to quickly enhance and modify character animation and simulation performances. It has become a crucial part of ILM's production workflow over the past decade.
Academy Award® Winner
Technical Achievement
Cary Phillips
Nico Popravka
Philip Peterson
Colette Mullenhoff